Breast Augmentation in Los Angeles
If your breasts are small or poorly proportioned compared to the rest of your body, you may find confidence and comfort in increasing your breast size. Some women are born with naturally small breasts, and many women see a decrease in their breast size after pregnancy. Breast augmentation uses implants to increase breast size and add fullness to breasts that may be lacking attractive definition and shape.
Breast Augmentation Options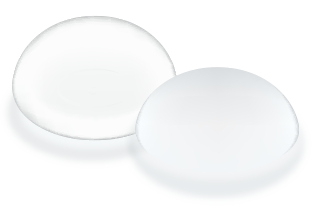 Implant Options
Silicone
Silicone implants consist of a silicone shell filled with a cohesive silicone gel. These implants simulate the look and feel of natural breast tissue and provide the most natural-looking results. Dr. Kao prefers silicone implants for breast augmentation surgery.
Saline
Saline implants consist of a silicone shell filled with a sterile saltwater solution. These implants are generally less expensive than silicone implants and achieve a more noticeably augmented breast appearance. Saline implants are more prone to visible rippling and wrinkling, and Dr. Kao offers them upon request.
Round
Round implants are a time-tested implant option. When meticulously placed into a properly developed pocket, it should sit like an anatomic implant. Round implants do not suffer from implant rotation like anatomic implants.
Anatomic
Dr. Kao prefers to use anatomic implants if the chest wall is wide and the vertical height of the breast is short. Anatomic implants with low vertical height work better than round implants in this group of patients.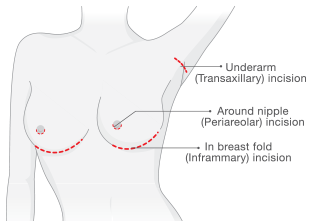 Incision Options
Periareolar
This is Dr. Kao's preferred technique and involves an incision along the colored edge of the lower portion of the areola. Dr. Kao has been perfecting this technique for over 15 years and believes it provides the best results with the least amount of scarring. Nipple sensation is usually unaltered.
Inframammary
This technique best suits patients whose nipple/areolar complex is too small for implant insertion or who have mild breast ptosis. Dr. Kao creates a very small incision along the lower breast crease. His technique follows the natural curvature of the lower breast, which helps camouflage any scarring that may develop.
Endoscopic Transaxillary
An incision is created within each armpit. Dr. Kao will choose this technique if the nipple/areolar complex is too small for implant insertion, if the patient does not want any scarring on the breast (even if camouflaged), or if there is no ptosis at all and an inadequate amount of lower breast tissue to cover an incision along the inframammary crease.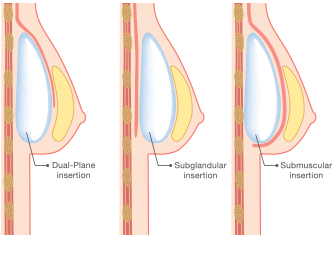 Implant Placement
Subglandular
Implants are placed under the breast tissue but over the pectoralis major muscle. Dr. Kao will occasionally use this technique if there is adequate natural breast tissue to cover the implants or if the implants are very small. Dr. Kao does not prefer this technique, as the results can change as the patient ages and the breast tissue thins out. Over time, the breast tissue has to bear the weight of the implants, which may stretch out the skin.
Submuscular
Implants are placed under the breast tissue and the pectoralis major muscle. Placing implants under the muscle contributes to a more natural breast appearance. The muscle helps mask the edges of the implants in women with thinner breast tissue and provides extra support to the lower breast tissue. Implants placed under the muscle have a lower risk of capsular contracture and bottoming out. Many women also prefer submuscular placement because it can provide clearer mammogram readings. Dr. Kao prefers submuscular placement.
Dual Plane
The upper half of the implant is placed under the muscle, and the bottom half is over the muscle. This technique allows the lower portion of the breast to round out more if the muscle is very tight. Dr. Kao will use this technique if it is indicated to give the best shape to the breast.
Combining a Breast Augmentation With a Lift
Patients who desire more breast volume but suffer from weakened breast tissue should consider combining a breast lift with their breast augmentation.
Having a lift performed in conjunction with your breast augmentation can improve the appearance of your breasts and prevent future complications caused by tissue laxity, such as double-bubble deformity or the implants bottoming out
Dr. Kao will evaluate your grade of breast sagging to determine how extensive of a breast lift you require. Dr. Kao's goal is to always achieve natural-looking breasts. It is important to balance skin removal with implant size. Dr. Kao will remove enough skin to correct the appearance of sagging but leave tissue to provide adequate support for the breast implant. Doing this takes expert skill and extreme attention to detail.
When performing a breast lift with an augmentation, Dr. Kao prefers to use a periareolar incision. His precise, pencil-thin incision around the border of the areola minimizes visible scarring. Minimizing scar visibility preserves the natural aesthetic of the breasts.
Concerns
Recovery
Dr. Kao gives a complete anesthetic block of the chest wall at the end of the procedure to suppress initial discomfort after waking up. This usually lasts about eight hours. However, you will experience some bruising, swelling, and redness following your procedure. You might experience some mild discomfort, but prescribed oral medication can control any associated pain. You should avoid strenuous physical activity for three to four weeks following your procedure.
All of Dr. Kao's patients have the option to stay at the aftercare facility following the procedure. Serenity is a post-surgical care facility situated just across the street from Dr. Kao's surgical facility and located in a federally and state-licensed healthcare center.
Most patients can return to work after one week and resume exercise after four weeks. The majority of swelling should begin to subside after six weeks, at which time your final results should become apparent.
Scars
Dr. Kao places incisions and utilizes suturing techniques to minimize any excess scarring. However, mild scarring may develop, which is likely to fade over time.
Cost
The cost of your breast augmentation will vary depending on the technique used, surgical fees, facility fees, and anesthesia fees. A detailed price will be provided during your consultation.
Pain
You are likely to experience some discomfort during your initial recovery period, which can be controlled using an oral pain medication.
Dr. Kao Patient Photos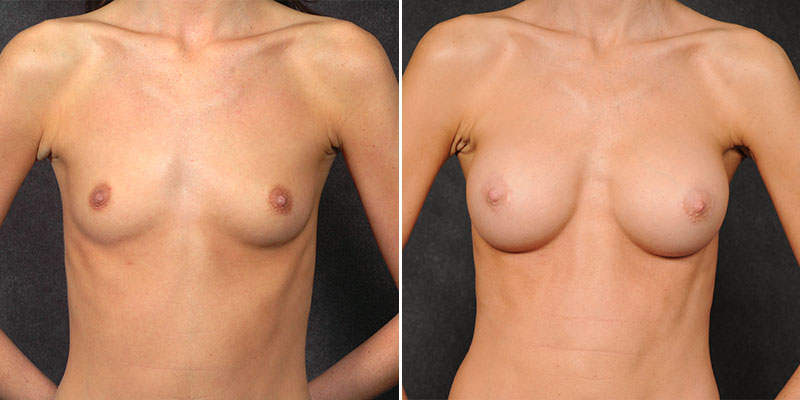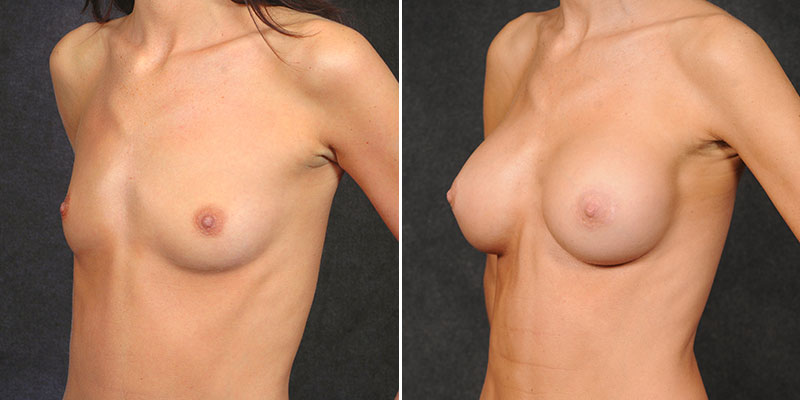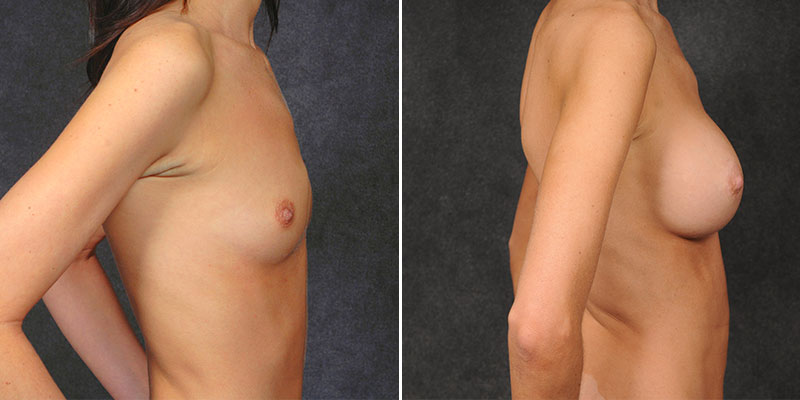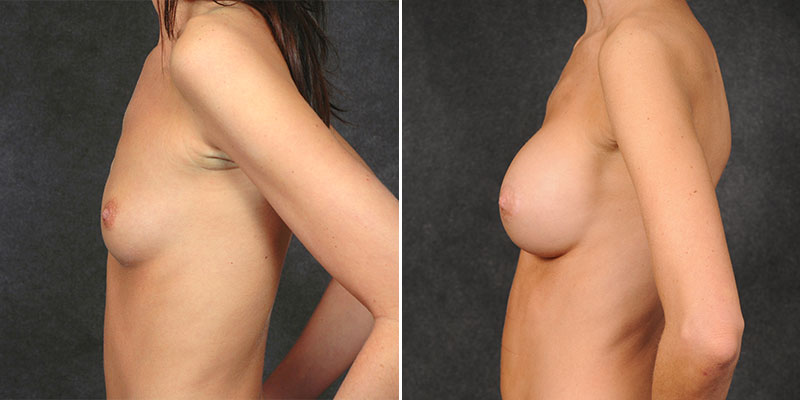 ---
KPS Case Study 8: Kimmey, Mother of Two - Breast Augmentation with Nipple Reduction
After years of breast feeding two kids, Kimmey's breast had deflated. She decided now was a great time to have breast augmentation and correct her nipple projection. Breast augmentation provides a long-lasting increase in breast size and correction in breast shape.
Frequently Ask Questions
What type of anesthesia is used during breast augmentation?

Dr. Kao performs breast augmentation with the patient under propofol sedation or, rarely, general anesthesia.

Can breast augmentation correction breast asymmetry?

Yes. Women often seek breast augmentation to correct two differently sized breasts. Dr. Kao will evaluate your needs during your consultation and develop a treatment plan to correct your breast asymmetry.

Will breast augmentation create better cleavage?

Yes. Dr. Kao can create or enhance cleavage for a more attractive breast appearance.

How long will my breast augmentation results last?

Breast augmentation provides a long-lasting increase in breast size and correction in breast shape. However, breast implants themselves may eventually need to be replaced to maintain the appearance of your breasts.
---
Related Articles